You will be seeing 3 new names & faces around Mountain View Animal Hospital & Holistic Pet Care. It is with great pleasure that we introduce to you our newest Doctors: Brennah Gambino, Ashlie Brown, & Rachel Hill. Dr. Gambino will be seeing appointments Wednesday through Saturday, Dr. Brown will be seeing appointments Monday through Thursday, and Dr. Hill will be seeing appointments Monday, Tuesday, Friday, and Saturday. You can read more about each doctor below. Join us in welcoming Dr. Gambino, Dr. Brown, & Dr. Hill to the Mountain View family!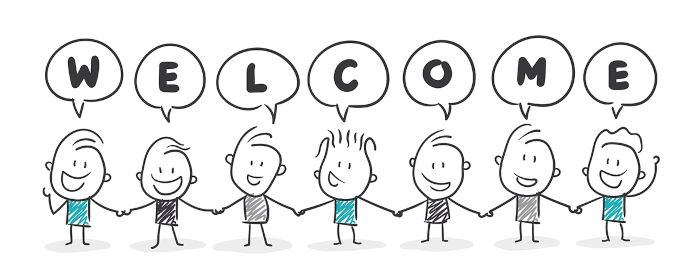 About Dr. Gambino:
Dr. Brennah Gambino grew up on the Central Coast of California and spent seven years in the Boston area. She attended Boston University for her undergraduate education and worked for three years as a veterinary assistant in a small animal practice prior to attending veterinary school. Dr. Gambino graduated from the University of California Davis School of Veterinary Medicine. She was the student representative for the California Veterinary Medical Association for three years, advocating for the veterinary profession and ensuring student voices had a place at the state capital. She also volunteered her time at feral cat clinics and worked with the burn victims from the California wildfires through her four years at Davis. She developed a special interest in integrative medicine, wound care, and preventative medicine.
Dr. Gambino recognized early on in her education that she wanted to practice veterinary medicine with an integrative approach. She received her education from Curacore as a certified Veterinary Medical Acupuncturist (cVMA) for dogs, cats, exotics, and horses. She looks forward to providing acupuncture services to her patients and expanding her knowledge of integrative medicine techniques at Mountain View Animal Hospital.
In addition to integrative medicine, Dr. Gambino is passionate about Fear Free practice and will work with each patient on an individual basis to make their veterinary visits as stress-free as possible. She is also working towards certification as a Feline Friendly Practitioner. Dr. Gambino is USDA certified and is able to issue international health certificates for travel.
Brennah and her husband, Alex, are new to the Reno area. Their furry family members include their dog, Harrison Wilbert, and cat, Juniper Rose. They are excited to spend their free time outdoors and learning more about Reno. They love to travel, cook together, spend time with friends and family, and take on extensive DIY projects.
About Dr. Brown:
Veterinary medicine has a very special place in my heart! Every day I am grateful to have achieved a lifelong dream and feel very blessed that I get to spend my life doing something I love. My passion and love for animals developed at a very young age and early on I learned the true value of the human-animal bond. Having experienced this bond personally, I know how important it is keeping our furry companions healthy.
After practicing for six years at another clinic, I still find I am always learning and improving my ability to help animals. I enjoy the science and challenges that veterinary medicine presents and strive each day to be the best Veterinarian I can for my patients. I value the long-term relationships that I develop with my clients and enjoy working with them together to ensure that their loved ones receive the best care possible.
I was born and raised in the Reno/Sparks area. I started working at the age of 15 at a local clinic and the rest is history. I attended the University of Nevada where I played soccer while pursuing a degree in Animal Science. I was accepted into Colorado State University of Veterinary Medicine and often came back to Nevada to work at local hospitals and the shelter. I was eager to return to Nevada to be close to family, friends, and a community I adore.
My interests include Internal Medicine and Traditional Chinese Veterinary Medicine. Currently, I am working on my Master's Degree to specialize in integrative medicine.
My heart belongs to my three boys and to my four-legged children. This is where you will find me spending my free time. They continue to help me grow as a Mom and as a Veterinarian where I strive to make them as proud as possible.
I love every aspect of Veterinary medicine and I hope to share my passion with everyone I meet!
About Dr. Hill
I grew up in Southern California with four awesome sisters and brothers, three dogs, four cats, and a variety of rabbits, guinea pigs, and other pets. I always knew that I wanted a career involving animals, and completed a Bachelor of Science in Wildlife and Wildlife Conservation in 2010. Following graduation, I worked as a seasonal biologist wildlife technician archaeologist for several years. After realizing that my passion was in veterinary medicine I was fortunate to be accepted to the Utah State University School University/Washington State University Veterinary Medicine program. Four years later I received my doctorate in Veterinary Medicine! Since then I have been enjoying working with wonderful humans, dogs, and cats in the state of Arizona. In my free time, I enjoy hiking and backpacking, gardening, and (of course) hanging out with my furry kitties: Pagoda, Milo, and Pepper.
Although Arizona was a great place to start my career, I have missed the Sierra Mountains and am so excited to be living in Reno and working at this unique veterinary hospital!